Bonjour tout le monde
C'est jour de blog hop aujourd'hui, AVERY ELLE a des nouveautées vraiment terribles !
Voir plus bas pour les détails
Aujourd'hui je vous présente le set de dies  » dotted « . Ils sont géniaux, déja parce que j'adore la forme, mais surtout parce que ces dies sont conçu pour que les micro trou qu'ils perforent ne restent pas coincé dans le die (en fait il n'y a pas de trou)
J'ai fait deux projets avec ces dies. Le premier utilise plusieurs produits avery elle ( le die qui découpe des étiquettes pour les bouteilles Cheers Elle-ments et le tampons  » oh happy days » ainsi que les fleurs qui proviennent tout les deux du set de tampons Oh Happy Day ) . Cette étiquette a été réalisé pour un mariage et toutes les tables auront leurs bouteilles décorées avec.
Le deuxiéme projet est une petite carte pour un trés vieux monsieur qui est en maison de repos et qui adore la photo.
j'éspère que cette petite carte le fera un peu sourire 🙂

Hello everybody
It's blog hop day today, AVERY ELLE have so much exciting new releases !
See below for the details.
Today i present to you the dies set  » dotted « . They are awesome, first because i love the shape, and second because, it's the first dies which cuts microdots and its design allows the paper does not get stuck in the holes (in fact they are no holes).
I make two project. The first use several Avery elle Product ( the die for cutting bottle labels:
Die: Cheers Elle-ments and oh happy days stamp and flowers which coming from the stamp set
Oh Happy Day ) .
This label is made for a wedding and all tables will have this label on their bottles.
The second project is a card for a very old man who is in the hospital and who looooves photography.
Hope he smile a little with this card 🙂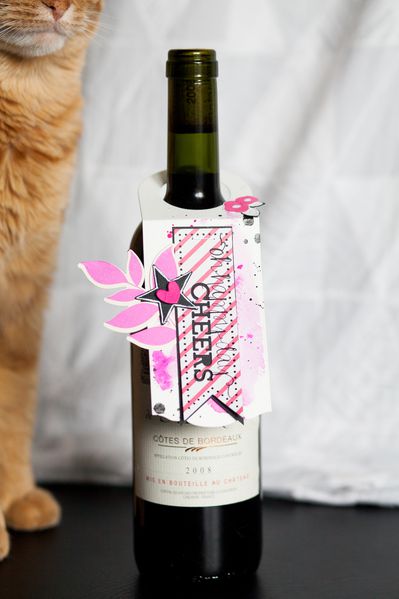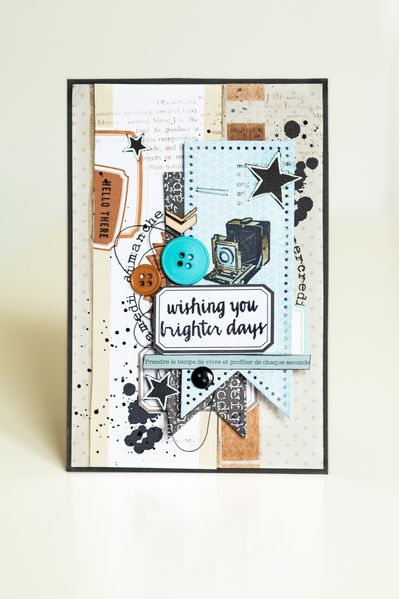 Dotted dies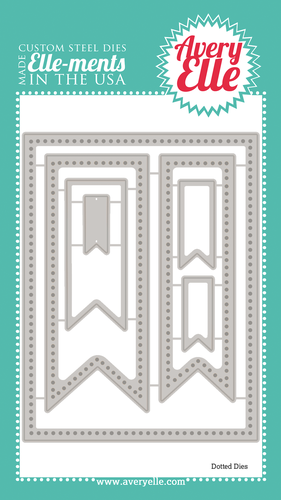 Pour fêter les nouveautés de l'été Avery elle vous propose de gagner un bon d'achat de 25$ par tirage au sort. Aucune obligation d'achat pour participer, mais vous devez avoir plus de 18 ans. Le gain sera annulé si le réglement n'est pas respecté
Vous avez jusqu'au 8 juin minuit (attention, minuit heure locale en Californie donc n'attendez pas le dernier moment)
Le gagnant sera annoncé sur le blog avery elle le 9 juin . Tout les produits sont actuellement disponible sur la boutique avery elle.
Pour participer vous pouvez faire 1,2,3,4,5 ou 6 des choses suivantes pour augmenter vos chances de gagner .
1. laissez un commentaire sur n'importe lequel des blogs de la design team proposant ce post ET sur le blog de Avery Elle
2.Suivez nous sur Twitter et tweetez le le concour ( @averyellestamps)
3.Suivez nous sur Facebook ( www.facebook.com/AveryElle ) and partagez nous avec vos amis- assurez-vous qu'ils nous disent que vous leur avez envoyé.
4. Suivez nos sur Pinterest
5. Abonnez vous au blog d'avery elle avec Google reader ou Feedly ou Blog lovin' (laissez un message sur le blog d'Avery Elle si vous nous suivez déja)
6.Rejoignez notre groupe Flickr (laissez un message sur le blog d'Avery Elle si vous y êtes déja)
To celebrate our Summer 2014 Release Blog Hop, Avery Elle is giving away a $25 Gift Certificate to one random winner. To enter to win just comment on this post. There is no purchase necessary and you must be 18 years of age or older to enter. This giveaway is void where prohibited. You can also do options 2, 3, 4, 5 or all 6 of the following to increase your chances of winning. You have until midnight Sunday, June 8th to enter. The winner will be announced on the Avery Elle Blog on Monday, June 9th . All products are available for purchase in the Avery Elle store right now.:
Comment on any of the design team's posts and/or here on the Avery Elle Blog
Follow us on Twitter and tweet the contest (we are @averyellestamps )
Follow us on Facebook (we are www.facebook.com/AveryElle ) and share us with your friends – make sure they tell us you sent them.
Follow us on Pinterest
Become a blog follower through email (comment on the Avery Elle blog if you already follow us)
Join our Flickr group (comment on the Avery Elle blog if you already belong)