Les rose sont rouges les violettes sont bleu, le sucre est doux et ce blog hop aussi (bon je traduis litérallement excusez moi lol)
Nous esperons que vous êtres prêts pour des superbes inspi et de supers cadeaux ce week end chez Tombow et AVERY ELLE. Ce petit blog hop est parfait pour célébrer la st Valentin ! Si vous arrivez sur ce blog via Jennie Garcia , alors, vous êtes au bon endroit, si ce n'est pas le cas, commencez par le début avec Tombow Blog.

Commentez tout les projets des créatrices pour avoir une chance de gagner , vous êtes sure de tomber amoureuse d'au moin une réalisation. Un gagnant aura la chance de remporter un bon de 50$ chez Avery elle ainsi qu'un bon de 50$ chez tombow adhesive.
Rose are Red. Violets are blue. Sugar is sweet and this hop is too!
We hope you are ready for some Lovely Ideas and Great Prizes this week from Tombow and AVERY ELLE. This Sweet Treats Hop is the perfect way to celebrate Valentine's Day!! If you're here from Jennie Garcia,then you're in the right place, if not then you may want to start at the beginning with Tombow Blog.
Comment on all the Designers' projects for your chance to win prize you are guaranteed to fall in love with! One lucky winner will get BOTH a $50 Gift certificate from Avery Elle and $50 worth of Tombow Adhesive!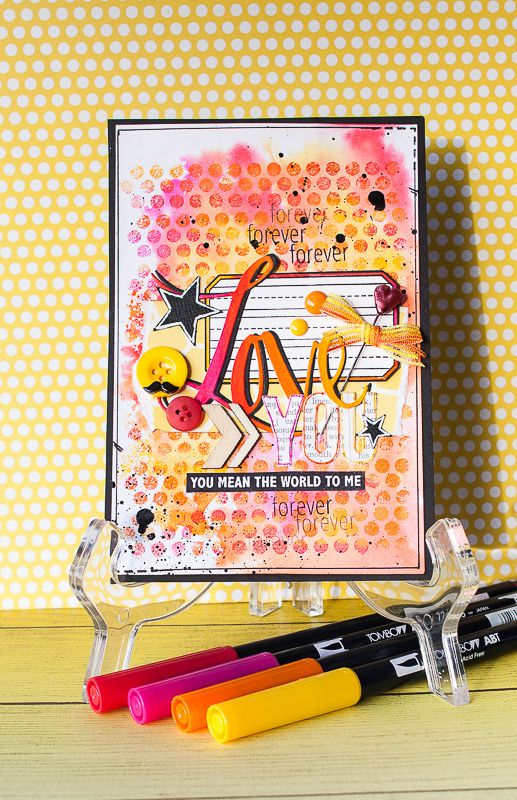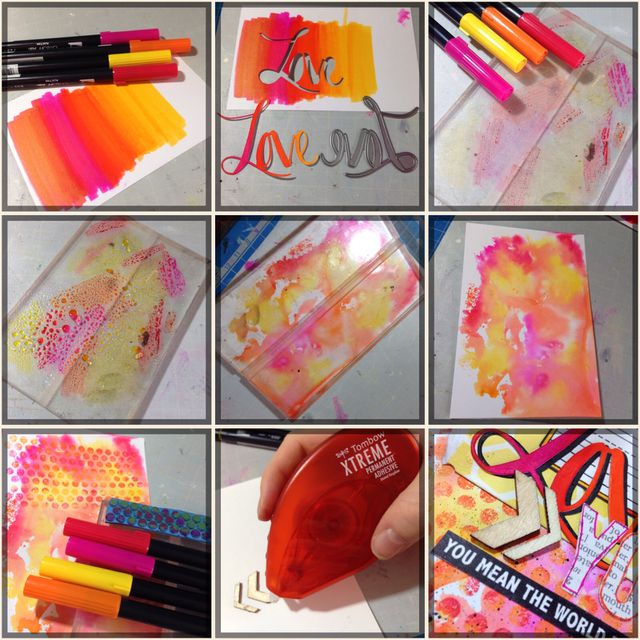 j'ai utilisé / i used;
Tombow dual brush pen n°025, 925, 725, 835
Xtrem tombow adhesive

Die: Avery's Alphas Elle-ments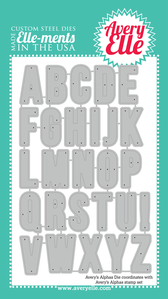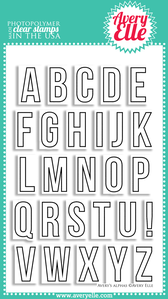 Simply Said: Love Clear Stamps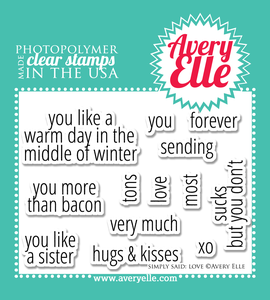 Die: Simply Said: Love Elle-ments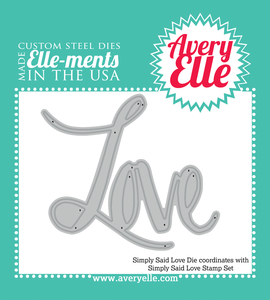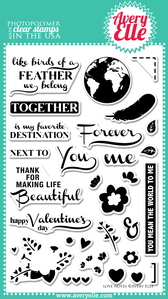 Pour pouvoir gagner le blog hop, laissez un commentaires sur chacun des projets des dt de t
Tombow et Avery elle (noms en lien direct ci dessous) et n'oubliez pas de liker la page facebook  » Avery elle » et celle de  » Tombow« . Si vous n'avez pas de compte facebook, commentez tout de même les projets et un gagnant sera également selectionné.
Les commentaires pour gagner un lot sont à poster jusqu'au 16 Février à minuit heure locale ( midnight EST)
Les gagnants seront annoncés le 17 février via nos média sociaux!
Le prix est un bon d'achat de 50$ chez Avery elle et 50$ chez Tombow adhesive.

To be eligible to win, please comment on each of the designers projects and don't forget to « Like » the Avery Elle Facebook Page and « Like » the Tombow Facebook Page. If you don't have a Facebook, still comment on the projects and we will select someone to win a prize just for playing!
Commenting for your chance to win this blog hop prize will end February 16th at Midnight EST!
We will announce the Winner on February 17th via our Social Media outlets!
The Prize for this hop is a $50 Gift certificate from Avery Elle and $50 worth of Tombow Adhesive products.